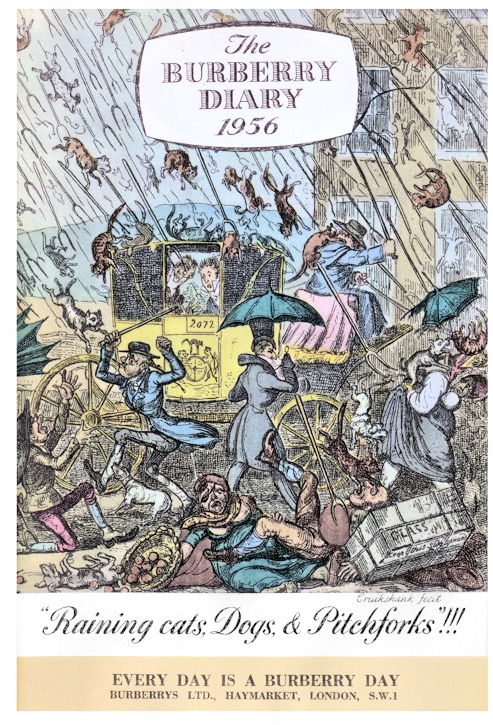 The Burberry Diary
Print illustrated by Cruikshank:
Very unpleasant weather or the Old saying verified "Raining cats, Dogs, & Pitchforks"!!!
140 x 216mm (5½ x 8½in)
Published 1956
Burberry, the iconic British luxury brand, was established by Thomas Burberry in 1856 at the young age of 21. Founded on the principle that clothing should be designed to protect people from the British weather he went on to invent gabardine which he patented in 1888 - the breathable, weatherproof and hardwearing fabric revolutionising rainwear - which up until then had typically been heavy and uncomfortable to wear.
"The Burberry Diary a chronological calendar of the important sporting and social events of the year; the months divertingly illustrated with many rare prints".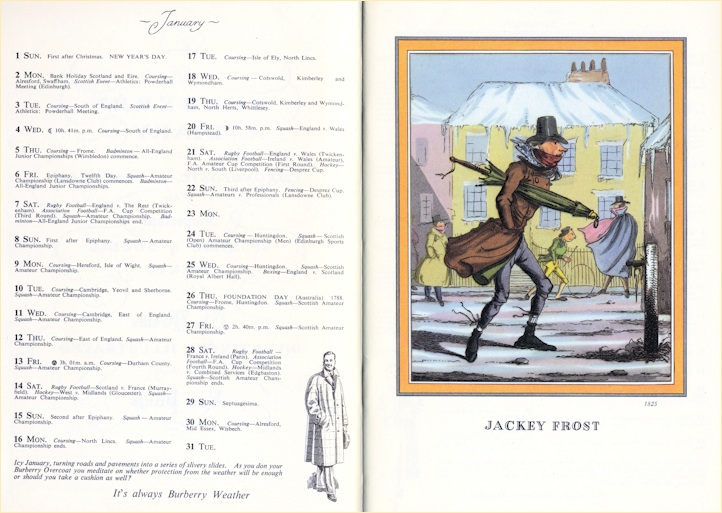 Icy January, turning roads and pavements into a series of slivery slides. As you don your Burberry Overcoat you meditate on whether protection from the weather will be enough or should you take a cushion as well?