Penrose's Annual
Graham Hudson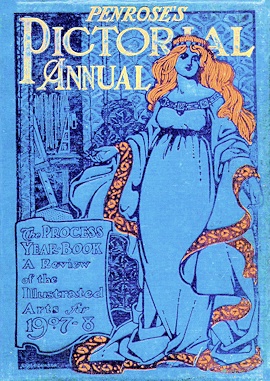 'Book-plates' first appeared in Penrose's Pictorial Annual, Vol XIII, 1907–8 at which time the editor was William Gamble, the otherwise anonymous author of the article below.
Penrose's began in 1895 by which time printing had become as much concerned with photographic reproduction and chemistry as it was with typography and layout and topics of this nature predominated in its contents.
But the annual also presented itself as 'An illustrated review of the graphic arts' and artistic aspects of printing were to play an increasing part in Penrose's content during the period of its production, which ended with volume 74 in 1982.
The article focuses on the work of designer Charles E. Dawson, (who was also responsible for the 1907-8 volume's cover shown above) making reference to six of his bookplates and describing all as illustrating this article, but here Gamble has over-edited himself for he shows only four, omitting those of the Duchess of Sutherland and 'Victoria Cross'. Perhaps one of our members can supply the omissions, particularly if they happen to have a copy of the book Gamble mentions: Chas. E. Dawson's Book of Book-plates.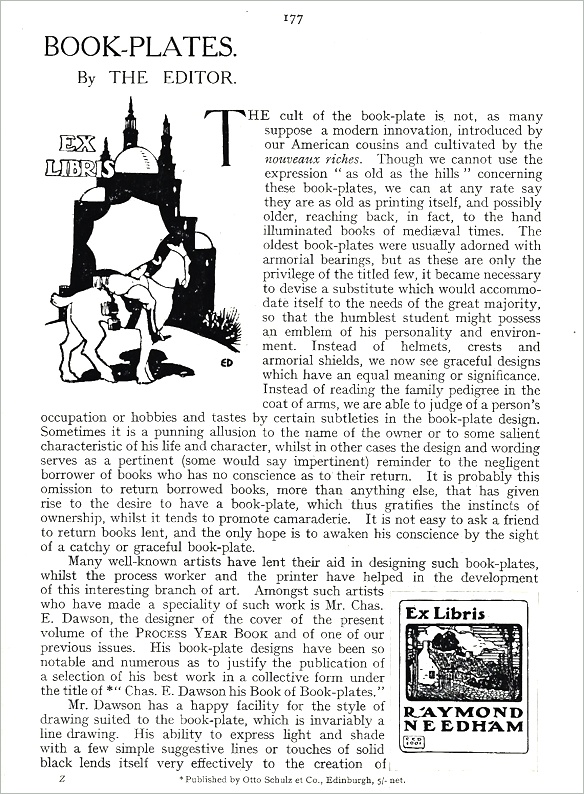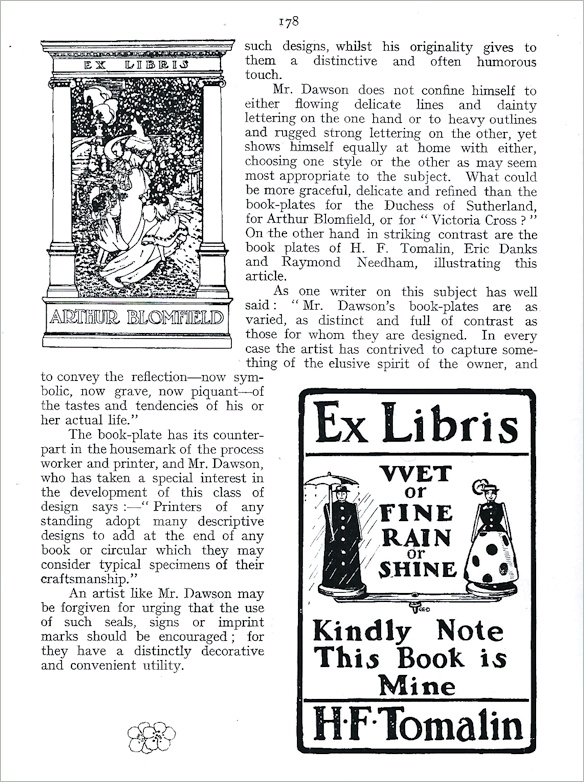 Copyright © Graham Hudson 2020. All Rights Reserved.